Welcome to Elmore Conservation Club
***The next meeting is Monday November 22, 2021 at 7PM. This is the last meeting of the year. This is our December meeting and we will finish taking nominations for officers and trustees, and voting on those at this meeting.
Also, anyone wanting to donate for charity can do so at this time. Cash donations only.

Members that want to know what's going on, or anyone interested in joining please attend.
***Don't forget the last gun show of the year. If you still need work hours, contact us so we can schedule you to work hours at the show selling tickets. Ron ALWAYS needs help. Sell tickets and enjoy the show too.
For those that want to buy tickets, you can contact us too.
The winner will be picked at this show.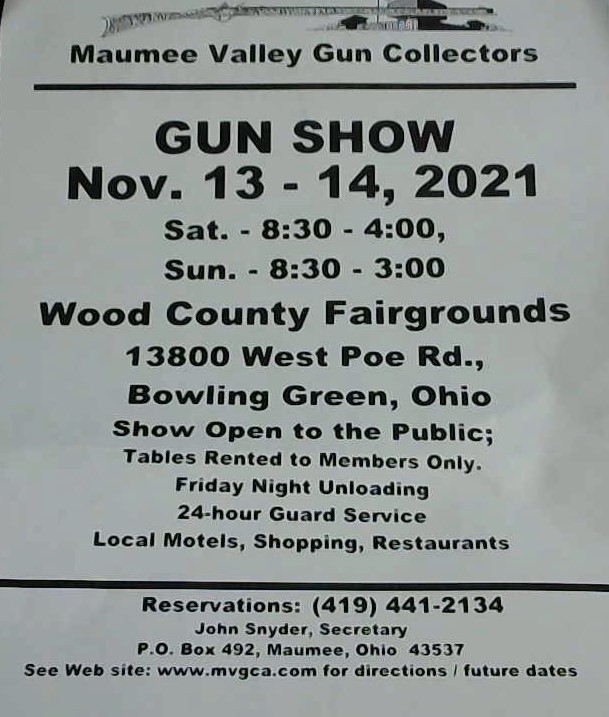 Please use caution when at the range. You are your own range safety officer. Please follow all range rules and strict gun safety.
*** JOB LIST FOR WORK HOURS ***
Get work hours in doing some of these chores. If you plan to do any of these, contact us and we can be there to let you in the garage.
1. Repair shooting benches as needed.
The benches on the ground need repair. Find parts in the garage.
2. ***Build target boards***
The boards that hang in the bunkers that you attach targets to need to be made. parts are in the garage. There are instructions on the wall left of the large sliding door.
3. Paint the green siding on the garage Lite Blue to match the rest of the garage.
Again, paints are in the Garage. Please let us know if you plan to do the painting so we can be there to give more precise instructions.
If you plan to go, let us know through a PM on Facebook or email from the website. They're all fairly lite work.
*** Fun Night / Open House  PUBLIC WELCOME ***
*** Trap ***
Join us if you'd like, this is open to the public.
Elmore Conservation club has trap every Wednesday starting at 4 pm.
Come sharpen your bird skills.
$4.00 per round. Shoot 10 rounds and get a round free.
***MEMBERS***
***MOWING FOR WORK HOURS*** ***EVERY TUESDAY AT 9:00 AM***
***Portage river flood stage data***
Check this link if you think the range might be covered with water.  If you'd like to monitor these levels yourself, you can access it from this link, just copy and paste in your browser.
Levels at Woodville  –  https://waterdata.usgs.gov/nwis/uv/?site_no=04195500
Levels at Elmore  –  https://waterdata.usgs.gov/nwis/uv/?site_no=04195820
***Checkout the new calendar page here