Welcome to Elmore Conservation Club
For all those that bought tickets for our 2020 raffle, we will be holding a "Facebook Live" drawing of the winning ticket on Sunday November 15, 2020 at 1 pm.
We will be streaming live from Elmore Conservation club. If you would like to view, watch the club Facebook page at that time on Sunday.
We will also notify the winner by phone call.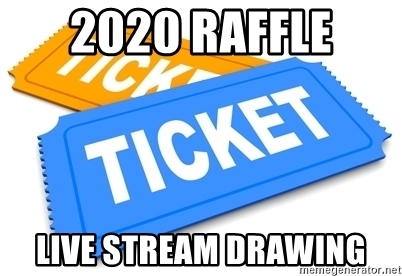 *** JOB LIST FOR WORK HOURS ***
1. Repair shooting benches as needed.
The benches on the ground need repair. Find parts in the garage.
2. Build target boards.
The boards that hang in the bunkers that you attach targets to need to be made. parts are in the garage. There are instructions on the wall left of the large sliding door.
3. Clean coffee pots in the club house.
4. Clean inside of club house (wipe down surfaces mostly, other lite cleaning).
This needs to be done before trap can resume. So the starting November 4 through the 10th, that needs to be done. Supplies are in the club house. This needs to be supervised by Bud Cooper so let us know if you intend to do this.
5. Paint the club sign on the road side of the garage.
The paints are in the garage on the rolling bench and are water based for clean up. The sign needs to be freshened up.
The combo to the garage is the same as the other combos.
6. Paint the range open/closed sign by the platform.
Same as 5.
7. Paint the green siding on the garage Lite Blue to match the rest of the garage.
Again, paints are in the Garage. Please let us know if you plan to do the painting so we can be there to give more precise instructions.
We'll will be calling members that have not done work hours to see if they want to do these. If you plan to go, let us know through a PM on Facebook or email from the website. They're all fairly lite work.
These projects need to be done before it gets real cold. For those that haven't paid your 2020 work hours yet, you can get the hours in doing some of these chores.
The electric is all reconnected in the garage.
The mower blade is off the tractor and the snow blade is on. (Yep, snow) The tractor radiator is safe to -15 F.
Trees have all been trimmed around the property.
Volunteers are wiping down the clubhouse, trap is canceled this week Wednesday November 4, will resume trap the following week, November 11, 2020.
There will be an updated job list coming soon that we will post so anyone that needs work hours can do some of those jobs.
Always remember, if you want to do one of the jobs on the list, contact us and we will come to the club to show you what to do.
*** COVID-19 ANNOUNCEMENT***
Due to current Covid-19 restrictions in Ottawa county, ALL meetings, Wednesday Trap, and any other gatherings of more than a couple people using the range at Elmore Conservation club are canceled for the remainder of the year. We will see what the conditions are towards December and make a decision on when the next meeting will be held, most likely January 4, 2021, if all goes well.
Please remember to use social distancing if you use the range. If there are other people there at the same time, DO wear a mask and bring some hand sanitizer. If you know you test positive, DO NOT use the range, stay home.
To those who have contacted the club to become members, we'll have to wait until we have a meeting.
We had a great turnout for our 37th annual Dick Gremling Memorial Sight-in Day for charity.
So many sportsman came to sight in for deer season, we got very busy and the participants waited patiently. Dick's daughters came and contributed to the total.
A big thanks to Rich Marleau, Steve Pollick, and Larry Kosbab for doing a FANTASTIC job helping all those folks figure out their scopes.
Several of shooters also expressed interest in becoming members. Let's hope they join us and help to conserve our natural resources for years to come.
*** Here's the official guidelines of the CDC ***
Follow the guidance of the Centers for Disease Control and Prevention and the Ohio Department of Public Health to protect themselves and their families:
Frequently wash your hands for at least 20 seconds, if soap is not available, use an alcohol based hand sanitizer that is at least 60% alcohol
Avoid close contact with people who are sick
Avoid touching your eyes, nose, and mouth
Stay home when you are sick
Practice social distancing: even if you are not sick, work from home if your employer offers telework; minimize contact (such as avoid shaking hands), avoid large gatherings
Cover your cough or sneeze with a tissue, then throw the tissue in the trash
Clean and disinfect frequently touched objects and surfaces using a regular household cleaning spray or wipe
Don't use a face mask unless you are sick or if you are a caregiver
Call your doctor, local clinic, or hospital if you suspect you have symptoms
Pay attention for potential COVID-19 symptoms including:
Fever
Dry/unproductive cough
Shortness of breath
Seek medical attention immediately if you develop emergency warning signs:
Difficulty breathing or shortness of breath
Persistent pain or pressure in the chest
New confusion or inability to arouse
Bluish lips or face
Older adults appear to be twice as likely to have serious COVID-19 illness. If you or those you care for are at higher risk and live in an area with ongoing community spread of COVID-19, you should:
Stay at home as much as possible
Keep away from others who are sick
Limit close contact with others
Wash your hands often.
*** Fun Night / Open House  PUBLIC WELCOME ***
*** Trap ***
Trap will resume on November 11, 2020.
Join us if you'd like, this is open to the public.
Elmore Conservation club has trap every Wednesday starting at 4 pm.
Come sharpen your bird skills.
$4.00 per round. Shoot 10 rounds and get a round free.
***MEMBERS***
***MOWING FOR WORK HOURS*** ***EVERY TUESDAY AT 9:00 AM***
***Portage river flood stage data***
Check this link if you think the range might be covered with water.  If you'd like to monitor these levels yourself, you can access it from this link, just copy and paste in your browser.
Levels at Woodville  –  https://waterdata.usgs.gov/nwis/uv/?site_no=04195500
Levels at Elmore  –  https://waterdata.usgs.gov/nwis/uv/?site_no=04195820
***Checkout the new calendar page here